Development of the Bond Market – A Pressing Need for this Growing Economy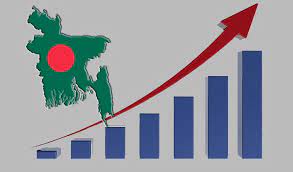 "Bangladesh booms in a sluggish world economy, while economies slow for its South Asian neighbors; Bangladesh is hitting record growth rates", is the statement of *The Diplomat on the accelerating growth of our economy. However, the wheel of growth will be continuously running only if it is fueled by continuous funding.
The financial sector of Bangladesh is mostly bank dependent but the appetite for fund is not always same under all the circumstances. In order to maintain stability in the economy, it is important to ensure the presence of both long- and short-term sources of funds. The global infrastructure outlook estimates that, currently we have an investment gap of $192 billion*. Considering the running mega projects and upcoming long-term projects, long term nature of bonds investments with flexible structuring mechanisms & repayment structures might be the best fit to cater the capital expansions. Moreover, it is never a good idea to be largely dependent on banks since there are always risks of liquidity and mismatch. However, if countries with stable economies are considered, it can be seen that corporate bonds act as one of the most stable sources of financing for the public sector, for example corporate bond market to GDP ratio is 150% in USA, 60% in China and 60% in Malaysia*. On the other hand, our government bonds outstanding would be worth about $17.2 Billion whereas corporate bonds outstanding is only $0.3 Billion*. Unfavorable policy support can be attributed for such lack of interest in this sector but absence of secondary market also plays a vital role too. A well-established bond market is not only beneficial for issuers and investors but also spreads investment risks across investors and intermediaries. Therefore, for a rapidly growing economy like ours, investment growth can play a crucial role.